A highly competent team of experienced and prudent employees
Behind the technical translation and localisation of your products, services and documents for international market there is a highly competent team of experienced and prudent employees at Wietzke Consulting.
The team of the Osnabrück-based Wietzke Consulting boasts all the necessary skills to ensure correct and quality-oriented creation and translation of technical documentation and localisation of products and services. The employee base of the experienced localisation provider comprises linguists, technicians, IT specialists, marketing experts and didactic experts. This wide range of skills forms the basis for successful sophisticated and high-quality localised documentation, services and products in the desired target market.
Constant improvement is not merely a cornerstone of Wietzke's corporate culture, but rather a necessary step on the way to offering our customers global translation and localisation services, always with state-of-the-art technology. For this reason, the consulting and translation services provider Wietzke Consulting ensures that its employees continue to develop , thus enabling a continuous transfer of knowledge.
Andreas Wietzke
Andreas Wietzke is the company's technical expert. He understands how to express complex technical functions in clearly using easily understood words. He analyses which customer support issues are high priority. Due to his technical background he is able to identify and clarify errors in the documentation and to correct them in order to avoid misunderstandings.
---
Diemut Stemmer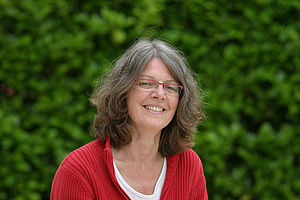 Diemut Stemmer is in charge of product quality, organization and cost control. She develops quality strategies that ensure that all our products always meet −and frequently exceed − our customers' high standards. Additionally, she plans and controls the projects with the utmost efficiency in terms of both time and money, ensuring that the results are available on time and within the agreed budgetary framework.
---
Hideyuki Tsuchiya
Hideyuki Tsuchiya is our onsite contact person in Japan. Thanks to the many years he lived in Europe and to his engineering background, he is in the unique position of being able to bridge the gap between Japanese firms and the European market. He not only organizes the first contact, but also continues to take care of customers so that they always have a contact person available who speaks the local language.
---